Spore

Featured Article
A Gas Giant is a type of planet that can be seen in the Space stage. They cannot be visited by the UFO; according to the game, they are "too dangerous." This is probably because Gas Giants don't have a solid surface, and the atmospheric pressure would crush and destroy the UFO (Despite the fact that it can withstand Antimatter missiles and can be repaired in a second or can survive entering a black hole.) However, some of them have moons that can be visited, mostly ice or lava planets. The Gas Giants come in many colors, and some have rings while others do not. Some Gas Giants appear to be tilted at an angle.
(More...)
Recently featured: Monolith · Relation bonus · Captain Outfitter

Fiction Universe
Feel free to join the Fiction Universe or log on to Discord for a chat! Each month, the community votes for the best user-created pages on the wiki. Check out the discussion on Discord to provide your opinion. Will you be featured?

Create a Page
Create an article about a Spore subject
Create an article about a something you created in Spore
Create a fictional article about a Spore subject
You can start new fiction here. If you want to join it to the SporeWiki Fiction Universe or Fantasy Universe, make sure you follow the guidelines set by the community.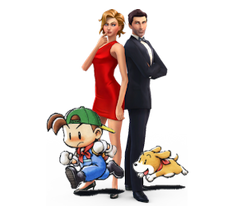 Simulation Games
Go to these sites for info or for help with your own wiki!
Ace Combat • Animal Crossing • Armored Core • Elite: Dangerous • FarmVille • Goblins of Elderstone • Hay Day • Jalopy • LSD: Dream Emulator • Megapolis • Minecraft • Minecraft Pocket Edition • Minecraft Story Mode • Neko Atsume: Kitty Collector • Niche • Nintendogs • Planet Coaster • Police Quest • Professor Layton • RollerCoaster Tycoon • Rune Factory • Shoppe Keep • SimCity • The Simpsons: Tapped Out • The Sims • Spore • Township • Truck Simulator (American & Euro) • VA-11 HALL-A: Cyberpunk Bartender Action • War Robots
Want your community included? See how!

Ad blocker interference detected!
Wikia is a free-to-use site that makes money from advertising. We have a modified experience for viewers using ad blockers

Wikia is not accessible if you've made further modifications. Remove the custom ad blocker rule(s) and the page will load as expected.