If someone can upload that cover, and track this more closely then I can at the moment, that'd be great. :)
Staff Page
Edit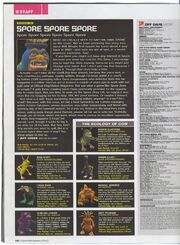 The staff page includes an introductory paragraph and a set of creatures made by the CGW staff.
Title Page
Edit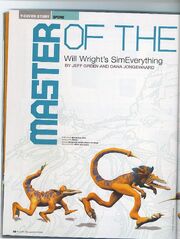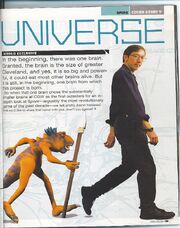 These two pages Show Pica evolution up to Will Wright. Also another introductory paragraph leading up to the main article.
Article Pages
Edit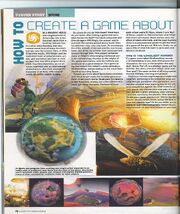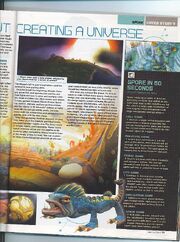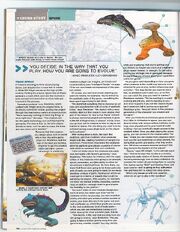 These pages are the start of the article. A quick overview titled "Spore In 60 Seconds" is on the far right of the second page.
Wright Interview Page
Edit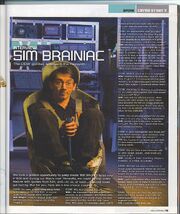 This page has the CGW interview with Will Wright.
Hands On Page
Edit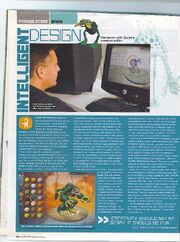 This page has the indepth description of how CGW made their creatures.
Bradshaw Interview Page
Edit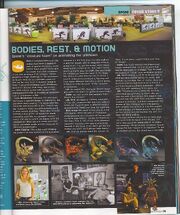 This page has an interview with Lucy Bradshaw on how animations are made in Spore.
Masively Single-Player Games
Edit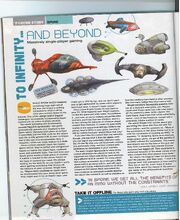 This page decribes how MSPG, such as Spore, work.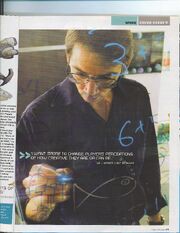 Ad blocker interference detected!
Wikia is a free-to-use site that makes money from advertising. We have a modified experience for viewers using ad blockers

Wikia is not accessible if you've made further modifications. Remove the custom ad blocker rule(s) and the page will load as expected.