Invigorator
Talk

0
1,320pages on
this wiki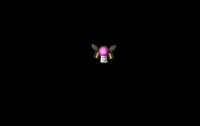 The Invigorator is a captain tool in Spore Galactic Adventures.
The body is a cylinder with two leaves and a glowing purple gem on top.The sides have to squares with what seems to be gold bars.
Automatically restores some health over time.
when not in combat it restores health at about i hit point per second
Performance
Edit
It is the only accessory aside from the super invigorator that allows the captain to regenerate health
It is useful if you are fighting against a strong opponent.If you are running low in hit points escape the battle temporarily and your health will be slowly restored while the enemy's health doesn't unless he also has it.Which makes it easier to defeat him.