Spore

Featured Article
"Shamans understand that all life shares a common bond. The entire galaxy exists within us all."

- Shaman
Shaman is one of several philosophies present in the Space Stage of Spore. NPC empires with this archetype are generally peaceful in nature and have a passive personality. Shamans rarely demand tribute from the player and if they do, they generally would not resort to war if the requirements are not met. However, in some cases, Shamans can declare war on other empires without warning. Shamans start out with a neutral relationship to other alien races so they are easy to ally them once the game progresses.
(More...)
Recently featured: Ecologist · Trade Route · Gas Giant

Fiction Universe
Feel free to join the Fiction Universe or log on to Discord for a chat! Each month, the community votes for the best user-created pages on the wiki. Check out the discussion on Discord to provide your opinion. Will you be featured?

Create a Page
Create an article about a Spore subject
Create an article about a something you created in Spore
Create a fictional article about a Spore subject
You can start new fiction here. If you want to join it to the SporeWiki Fiction Universe or Fantasy Universe, make sure you follow the guidelines set by the community.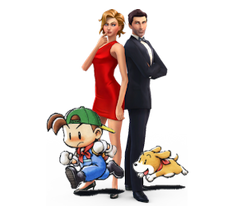 Simulation Games
Go to these sites for info or for help with your own wiki!
Ace Combat • Animal Crossing • Armored Core • Elite: Dangerous • FarmVille • Goblins of Elderstone • Hay Day • Jalopy • Megapolis • Miitopia • Minecraft • Minecraft Pocket Edition • Minecraft Story Mode • MySims • Neko Atsume: Kitty Collector • Niche • Nintendogs • Planet Coaster • Professor Layton • RollerCoaster Tycoon • Rune Factory • SimCity • The Simpsons: Tapped Out • The Sims • Spore • Township • Truck Simulator (American & Euro) • VA-11 HALL-A: Cyberpunk Bartender Action • War Robots • World Neverland
Want your community included? See how!

Ad blocker interference detected!
Wikia is a free-to-use site that makes money from advertising. We have a modified experience for viewers using ad blockers

Wikia is not accessible if you've made further modifications. Remove the custom ad blocker rule(s) and the page will load as expected.