Spore

Featured Article
"Zealots are certain that their beliefs are the only truth that matters. Those who do not feel the same way are not worthy to exist in this galaxy."

- In-game description
The Zealot philosophy is one of the 10 different Archetypes found in the Space Stage of Spore. NPC empires with this archetype have a similar personality to the Warrior empires, in that they are quite aggressive, with additional religious undertones. Although they are both suited for diplomacy and military combat, they are aggressive towards other species and often declare war on other alien races without warning. Even if the player's species are Zealots themselves, computer Zealots will still demand tribute from them and can declare war if the requirements are not met.
(More...)

Fiction Universe
Feel free to join the Fiction Universe or log on to Discord for a chat! Each month, the community votes for the best user-created pages on the wiki. Check out the discussion on Discord to provide your opinion. Will you be featured?

Create a Page
Create an article about a Spore subject
Create an article about a something you created in Spore
Create a fictional article about a Spore subject
You can start new fiction here. If you want to join it to the SporeWiki Fiction Universe or Fantasy Universe, make sure you follow the guidelines set by the community.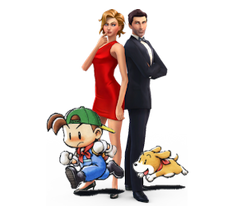 Simulation Games
Go to these sites for info or for help with your own wiki!
Ace Combat • Animal Crossing • Armored Core • Elite: Dangerous • FarmVille • Goblins of Elderstone • Hay Day • Jalopy • Jurassic World Evolution • Megapolis • Miitopia • Minecraft • Minecraft Pocket Edition • Minecraft Story Mode • MySims • Neko Atsume: Kitty Collector • Niche • Nintendogs • Planet Coaster • Professor Layton • RollerCoaster Tycoon • Rune Factory • SimCity • The Simpsons: Tapped Out • The Sims • Spore • Surviving Mars • Township • Train Sim World • Truck Simulator (American & Euro) • VA-11 HALL-A: Cyberpunk Bartender Action • Virtual Villagers • Viva Piñata • War Robots • World Neverland
Want your community included? See how!
See all of our Simulation gaming wikis!