Spore

Create a Page

Featured Article
An archetype is the attribute given to empires in the Space stage. There are 10 archetypes in Spore. The default of Wanderer is given to any species starting in Space, while the remaining 9 can only be obtained through playing earlier phases, completing a 'change archetype' mission (with the exception of Knights and Wanderers) or by using the 'setConsequenceTrait' cheat.
The archetype and its associated philosophy are given to the player's species depending upon the number of green, blue or red cards their species gained as it evolved. Each card is determined by play style and the last card achieved. The cards the player has obtained and their current trait for the current stage can be seen at any time using the history time line of their species. Alien species in the Space Stage also have their own random archetypes.
(More...)

Fiction Universe
Feel free to join the Fiction Universe or log on to Discord for a chat! Each month, the community votes for the best user-created pages on the wiki. Check out the discussion on Discord to provide your opinion. Will you be featured?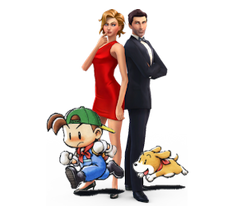 Simulation Games
Go to these sites for info or for help with your own wiki!
Ace Combat • Armored Core • Cube Life • Elite: Dangerous • FarmVille • Goblins of Elderstone • Hay Day • Jalopy • Jurassic World Evolution • Megapolis • Miitopia • Minecraft • Minecraft Pocket Edition • Minecraft Story Mode • MySims • Neko Atsume: Kitty Collector • Nintendogs • Planet Coaster • Princess Maker • Professor Layton • RollerCoaster Tycoon • Rune Factory • Shoppe Keep • SimCity • The Simpsons: Tapped Out • The Sims • Spore • Surviving Mars • Township • Train Sim World • Truck Simulator (American & Euro) • VA-11 HALL-A: Cyberpunk Bartender Action • Virtual Villagers • Viva Piñata • War Robots • World Neverland
Want your community included? See how!
See all of our Simulation gaming wikis!