Please note that SporeWiki does
not
accept any sort of fiction to be added to the main namespace (this also includes templates used in main namespace pages, for example navigational templates). No fan-made creatures, vehicles, philosophies, etc. and
any
sort of links to them! If you would like a deleted fiction page to be restored and moved to a subpage of your userpage or a related content's subpage, simply ask an
admin
to restore it.

The Captain Outfitter is included in Spore Galactic Adventures and allows you to equip your Captain with up to 32 new parts and abilities, alongside the clothing parts from the Outfit Editor. Abilities range from combat and survivability to socialising and mobility.
Captains can unlock up to 10 new weapons and abilities by advancing in rank, which is achieved by acquiring Captain Points (by completing missions). Advancing one rank gives you the ability to choose one accessory from one of the eight different sets of tools (referred to as a "tool-set"). Parts in a tool-set must be unlocked in order, going from left to right.
Every philosophy, except Knight and Wanderer, has its own tool-set of equipment. Collecting the fourth part in a philosophy's tool-set awards the respective philosophy's Consequence ability for saved games to use in the Space stage.
(More...)

Spore Games

Spore

Spore Creatures

Spore Origins

Spore Hero

Spore Hero Arena

Game Stages

Cell stage

Creature stage

Tribal stage

Civilization stage

Space stage

Spore Expansions

Creepy & Cute

Galactic Adventures

Patches

Achievements

Fiction Universe

Create an article about a Spore subject
Create an article about a something you created in Spore
Create a fictional article about a Spore subject
You can start new fiction here. If you want to join it to the SporeWiki Fiction Universe or Fantasy Universe, make sure you follow the guidelines set by the community.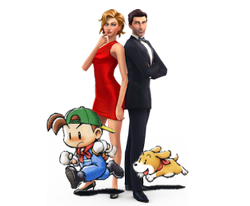 Simulation Games
Go to these sites for info or for help with your own wiki!
Ace Combat • Animal Crossing • Armored Core • Elite: Dangerous • FarmVille • Goblins of Elderstone • Hay Day • Jalopy • LSD: Dream Emulator • Megapolis • Minecraft • Minecraft Pocket Edition • Minecraft Story Mode • Neko Atsume: Kitty Collector • Niche • Planet Coaster • Police Quest • Professor Layton • RollerCoaster Tycoon • Rune Factory • Shoppe Keep • SimCity • The Simpsons: Tapped Out • The Sims • Spore • Township • Truck Simulator (American & Euro) • VA-11 HALL-A: Cyberpunk Bartender Action
Want your community included? See how!


Feel free to join the Fiction Universe or log on to Discord for a chat!
Featured Fiction
Each month, the community votes for the best user-created pages on the wiki. Monthly, please check out the discussion on Discord channel to provide your opinion. Will you be featured?

We have a Discord channel. Find out about Discord and how to join here. Note that we have rules for the Discord channel, please abide by them.
Rules, terms and conditions
Help with editing

"A wiki (IPA: [ˈwiː.kiː] <weekee> or [ˈwɪ.kiː] <wickey> (according to Ward Cunningham) is a type of website that allows users to add and edit content and is especially suited for constructive collaborative authoring." -- Wikipedia
If you want to know how to edit, read the article about editing.

Remember to support the related and sibling wiki's!
Ad blocker interference detected!
Wikia is a free-to-use site that makes money from advertising. We have a modified experience for viewers using ad blockers

Wikia is not accessible if you've made further modifications. Remove the custom ad blocker rule(s) and the page will load as expected.