Welcome to SporeWiki
Users have recently been experiencing difficulties accessing the IRC Channel. If you are experiencing such difficulties, please login to the IRC on the SporeWiki IRC channel article, linked
here
.
Featured Article
The Screeble was Will Wright's main creature for E3 2006. Its home planet is Bilzac. It started out as a bright yellow centauroid with claws attached to its arms, but later it evolved an extra set of arms with hands, it replaced its stealthy suction feet with faster tridigital hooves, it developed more intimidating eyes, and changed from bright yellow into a dark blue creature with scales.
(More...)
Announcements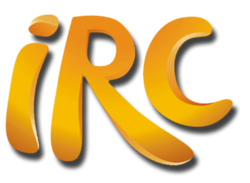 Users have recently been experiencing difficulties accessing the IRC channel. In order to access it, use the SporeWiki IRC channel article login (located here) instead of logging in from another page.

Seen anything change lately? If you haven't, try looking for your talk page! SporeWiki has now voted on, and accepted wikia's new message board. Check it out!

Hello SporeWikians, don't forget that at the end of every month you can vote on the wiki's Featured Articles! Good luck to all the contestants and congratulations to the winners.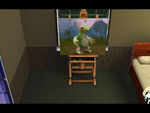 -kcch - Incoming Transmission -
Greetings, users of SporeWiki! We are glad to report that SporeWiki now has a new affiliate, the Sims Wiki! Spore and The Sims are very closely linked, and we hope that this affiliation will be beneficial for both our wikis.
-kcch - Transmission Terminated

Attention carbon based lifeform, the main namespace has not been edited much lately. Although there is not a lot of additional information to add, articles still need organising. Please discuss here and find out what needs doing. Also remember to check here every so often to improve articles that have been flagged for needing images, citations, categories and so on. The main Spore article also needs rewriting. Do so, or fear the wrath of the Grox!

Spore Games

Spore

Spore Creatures

Spore Origins

Spore Hero

Spore Hero Arena

Game Stages

Cell stage

Creature stage

Tribal stage

Civilization stage

Space stage

Spore Expansions

Creepy & Cute

Galactic Adventures

Patches

Achievements

Fiction Universe
Create a page
Create an article about a Spore subject
Create an article about a something you created in Spore
Create a fictional article about a Spore subject
You can start new fiction here. If you want to join it to the SporeWiki Fiction Universe or Fantasy Universe, make sure you follow the guidelines set by the community.
Community
Go ahead and check out the community portal or come on IRC or Wikia chat to have a chat!
We have an IRC channel. Find out about IRC and how to join here. Note that we have rules for the IRC channel, please abide by them.
Rules, terms and conditions
Help with editing
What is a wiki?
"A wiki (IPA: [ˈwiː.kiː] <weekee> or [ˈwɪ.kiː] <wickey> (according to Ward Cunningham) is a type of website that allows users to add and edit content and is especially suited for constructive collaborative authoring." -- Wikipedia
If you want to know how to edit, read the article about editing.