Home
Talk

368
1,379pages on
this wiki
Welcome to SporeWiki
Please note that SporeWiki does
not
accept any sort of fiction to be added to the main namespace (this also includes templates used in main namespace pages, for example navigational templates). No fan-made creatures, vehicles, philosophies, etc. and
any
sort of links to them! If you would like a deleted fiction page to be restored and moved to a subpage of your userpage or a related content's subpage, simply ask an
admin
to restore it.
Featured Article
"Being useful to the Grox is good for your survival."

- The Grox
The Grox are a sapient species of cyborg aliens that are supposedly the most evil and hostile race in the galaxy. They are feared by every alien with a philosophy and an archetype. The Grox control a vast empire with 2400 star systems and inhabit anywhere near the Galactic Core. Feared and hated by every empire in the galaxy, the Grox as a species are extremely delicate and weak having survived only due to their incredible technological advancement over other species. They are an ancient race, having been spacefaring for eons while nearly all other races weren't even sapient yet. Although their minimal senses and strength have been enhanced by cybernetic implants, they're still among the most feeble sapient lifeforms in the Galaxy, but make up for it with incredible military might, and the ability to prosper on barren planets.
(More...)
Announcements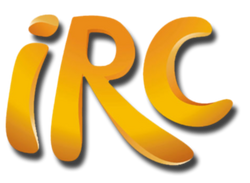 Users have recently been experiencing difficulties accessing the IRC channel. In order to access it, use the SporeWiki IRC channel article login (located here) instead of logging in from another page.

Seen anything change lately? If you haven't, try looking for your talk page! SporeWiki has now voted on, and accepted wikia's new message board. Check it out!

Hello SporeWikians, don't forget that at the end of every month you can vote on the wiki's Featured Articles! Good luck to all the contestants and congratulations to the winners.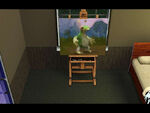 -kcch - Incoming Transmission -
Greetings, users of SporeWiki! We are glad to report that SporeWiki now has a new affiliate, the Sims Wiki! Spore and The Sims are very closely linked, and we hope that this affiliation will be beneficial for both our wikis.
-kcch - Transmission Terminated

Attention carbon based lifeform, the main namespace has not been edited much lately. Although there is not a lot of additional information to add, articles still need organising. Please discuss here and find out what needs doing. Also remember to check here every so often to improve articles that have been flagged for needing images, citations, categories and so on. The main Spore article also needs rewriting. Do so, or fear the wrath of the Grox!

Create a page
Create an article about a Spore subject
Create an article about a something you created in Spore
Create a fictional article about a Spore subject
You can start new fiction here. If you want to join it to the SporeWiki Fiction Universe, make sure you follow the guidelines set by the community.
Community
Go ahead and check out the community portal or come on IRC or Wikia chat to have a chat!
We have an IRC channel. Find out about IRC and how to join here. Note that we have rules for the IRC channel, please abide by them.
Rules, terms and conditions
Help with editing
What is a wiki?
"A wiki (IPA: [ˈwiː.kiː] <weekee> or [ˈwɪ.kiː] <wickey> (according to Ward Cunningham) is a type of website that allows users to add and edit content and is especially suited for constructive collaborative authoring." -- Wikipedia
If you want to know how to edit, read the article about editing.