Weapons in the creature editor:
Weapon Characteristics
Edit
The first column is available in the free creature creator demo.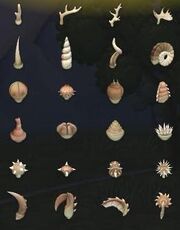 Vaguely
1
2
3
4
Antlers
Pediculous $25
Charge 2
Fawninatrix $75
Charge 3
Ultramegadeer $150
Charge 4
Elkegent $250
Charge 5
Horns
Keratinhorn $25
Charge 1
Health 1
Narwhalicorn $75
Charge 2
Health 2
Cornutopia $150
Charge 3
Health 3
Rammer $250
Charge 4
Health 4
Bulbs
Gobstalker $25
Spit 1
Health 1
Phlegmthrower $75
Spit 2
Health 2
Problem-Solvent $150
Spit 3
Health 3
Spraypalm $250
Spit 4
Health 4
Tubes 
Hockitlaucher $25
Spit 2
Spraybuchet $75
Spit 3
Ziggurhat $150
Spit 4
Porcupain $250
Spit 5
Clubs
Maceball $25
Strike 1
Health 1
Stessball $75
Strike 2
Health 2
The Tauntlet $150
Strike 3
Health 3
SlimSlam Kablam $250
Strike 4
Health 4

Blades

Scimitard $25
Strike 2
Toxic Telson $75
Strike 3
Reapermantis $150
Strike 4
Spurprise! $250
Strike 5
Not only by charging you can stun an enemy, if you spit at them while they are charging at you or flying, they will miss the charge attack and be stunned instead or fall off the air and be stunned. Some recommend having at least a level 1 spit since you can survive a charge towards you, but it's annoying when you're trying to kill a creature and it takes off.
Spor-o-mega
Edit
The Spor-o-mega is a unique spit-weapon in Spore Hero. It resembles a round disk with several crystals in it. When used it fires several missile-like crystals. In normal combat, it works like a normal Four-Star spit-weapon, but when used against Zarkhator, it is a Weapon of Mass Destruction. It is given to your character by the Ancient Guardian.
In Spore Hero the "Clubs" set of weapons are spit parts.
Ad blocker interference detected!
Wikia is a free-to-use site that makes money from advertising. We have a modified experience for viewers using ad blockers

Wikia is not accessible if you've made further modifications. Remove the custom ad blocker rule(s) and the page will load as expected.